If the questionnaire expiration date hits and the survey doesn't have any questions answered at that point in time then it's considered expired. At the same time, if the survey either started or at least one question is answered the questionnaire is not answered fully and the expiration date hits then the questionnaire is considered partial.
For additional information on questionnaire states please click here.
Example
Let's say survey expiration date is set to 3 days and started survey expiration is set to 1 day on per-survey level as in the picture below.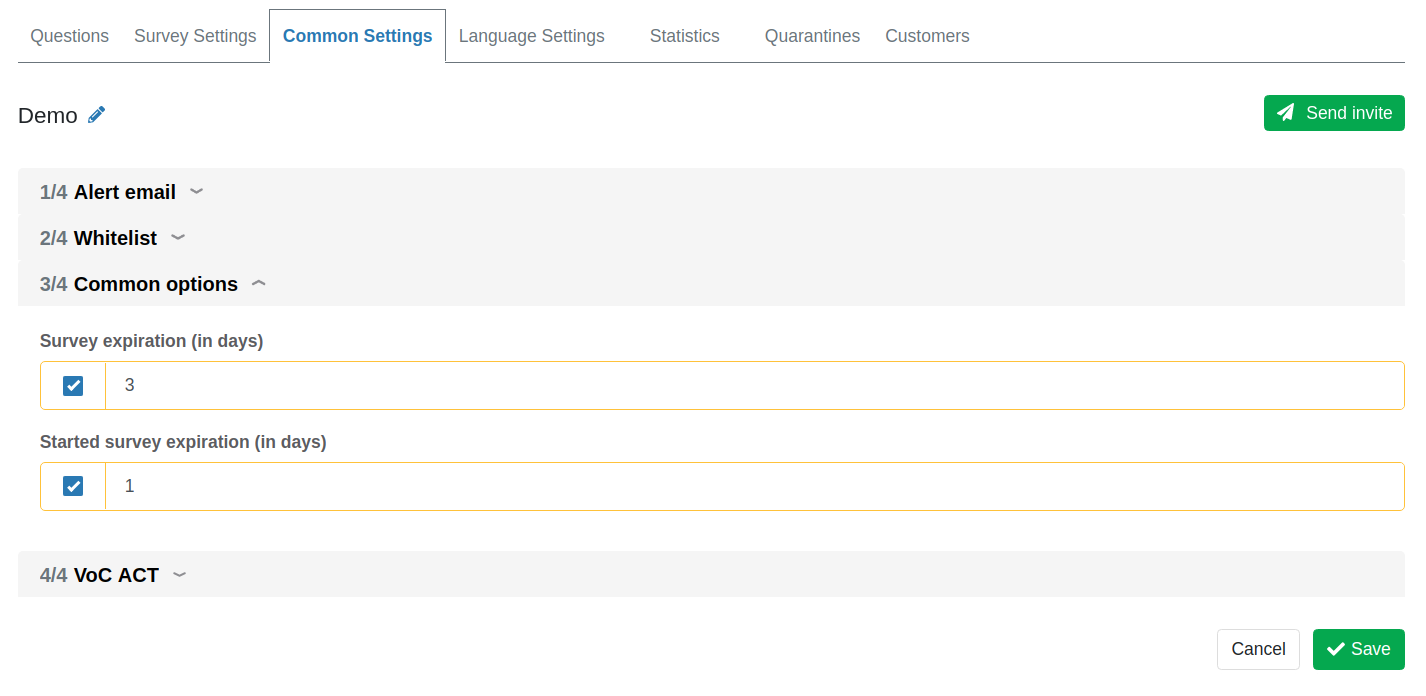 Considering the example above, let's take a look at the following cases:
Let's assume that the questionnaire was created on Sunday, e.g. October 11th. The days' countdown begins from the next calendar day after the creation. And only on 4th day (creation day + 3 days), e.g. Thursday, October 15th at 11:50 PM (23:50) the questionnaire state is changed to "expired".
If the survey is being started on Monday, October 12th and has at least one answer then on Tuesday, October 13th the questionnaire state will be changed to "partial" (started date + 1 day).
If a questionnaire became started but doesn't have any answers then by the end of October 13th (started date + 1 day), then instead of "partial" the questionnaire state will be "expired".