Survey list can be reached via VoC Store -> Surveys menu.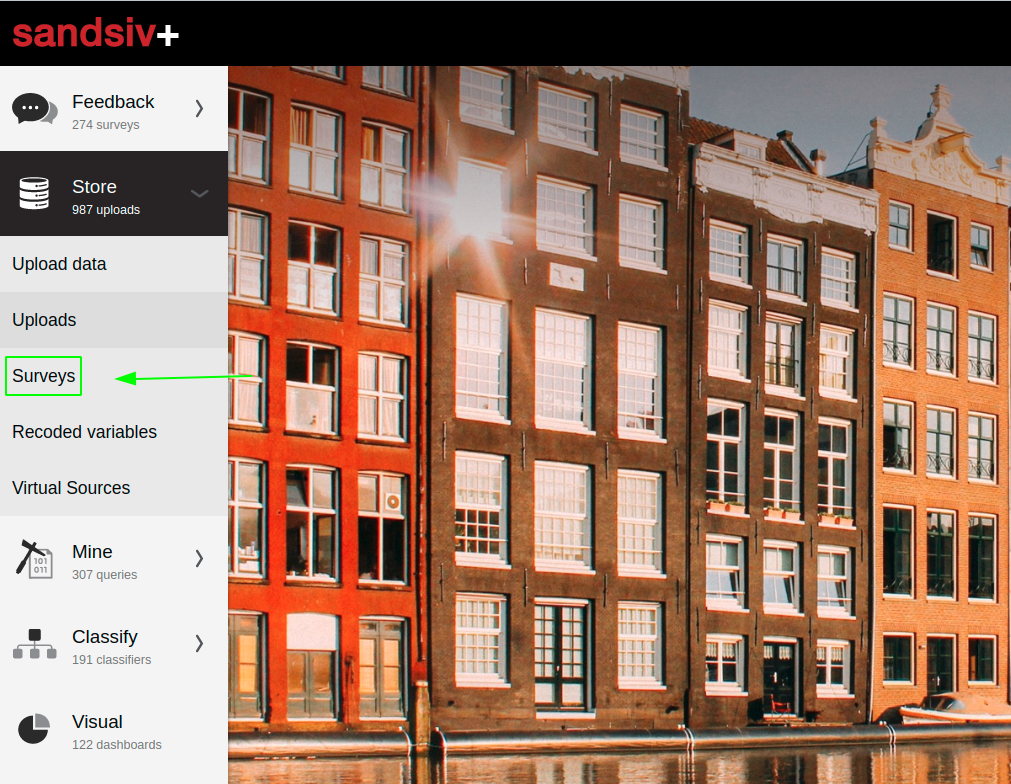 On the Surveys list page, all the available surveys are displayed, along with additional information on these Surveys.

Here is an overview of the Surveys list columns:
| | |
| --- | --- |
| Title | The title of the Survey |
| Last update | The date when of the latest response to the Survey channel |
| Channel | The channel of the Survey |
| Languages | Survey languages |
| Survey responses | Count of responses to the particular Survey channel |
Action
Icon
Description
Recode variables

Recoding variables is a new way operating with data that allows "transforming" data it as needed.
You can learn more about recoding and recoded variables here.

Download source

Exports all data related to the chosen survey: questionnaire metadata columns, question answers, classification results, QueryLabels, questionnaire state, and questionnaire end time.

Note: the resulting file will be available for downloading in the VoC Hub notification area (bell icon) and will be compliant with the following parameters:

File format: CSV;
Delimiter: comma (,);
Text delimiter: quotes ("").
Currently, a response is considered to be a Questionnaire with states completed, terminated and extracted. You can find more information on Questionnaire states here.