Let us make another example with a business topic classifier (My second classifier). In this case the categories are business relevant topics, i.e. "service", "technical", "tariff", "billing", and "other".
Best Practice hint: It is usually a good idea to define a category called "other" that collects all the odd cases not fitting the rest of categories.
As in "Your first classifier", go to "Classifiers", select "Add new classifiers set" and enter the title for your classifiers set and for your classifiers. Let's assign the same name for both: "My second classifier".
Now you can add your categories for the classifier. Click the "plus" button on the right side to add it. Type the title for every category in the class names into the text fields and press the plus button to insert the next. Once you have entered the name of all the categories, click the "save" button.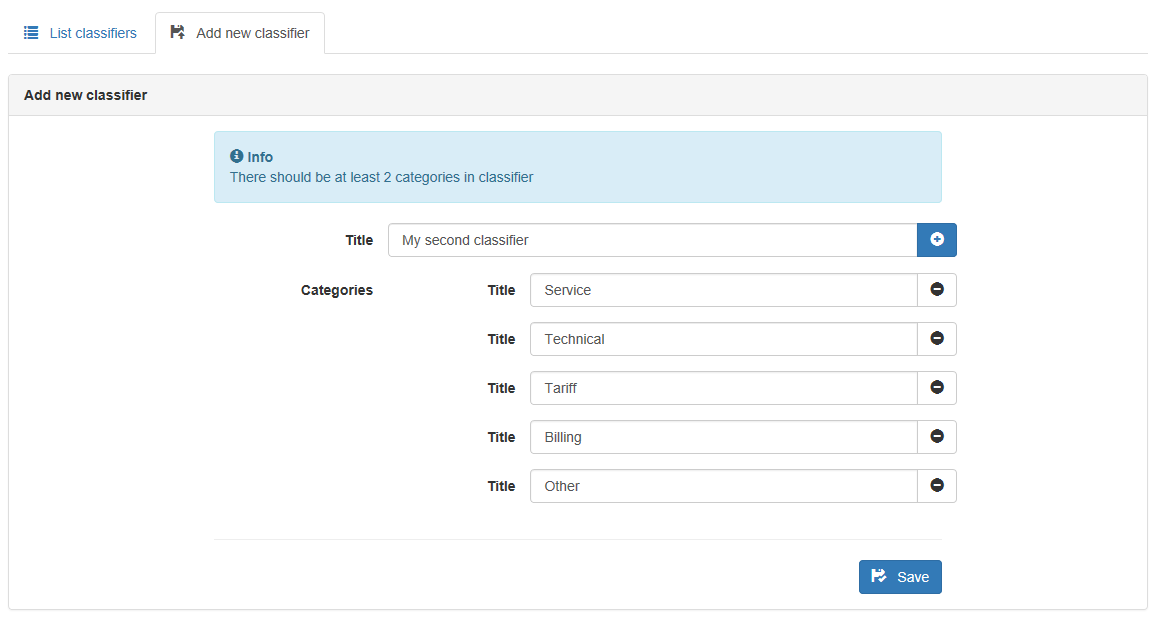 After saving, you can switch back with the "List classifiers" button on top of the screen to see the new classifier. By clicking on the "View Details" button, you can see a graphical overview of the classifier and its classes.