Overview
Let's suppose, you want to filter the data in gadget or in dashboard by some specific date, which isn't used as the default one for the chosen source (Questionnaire end time - for Surveys, or Captured at date for Uploads), in order to filter questionnaires in the final selection by their transactional date or other date of your choice, custom [DATE] columns can be selected.
Such functionality provides greater scale on each survey and customers groups for more precise and practical Customer Experience.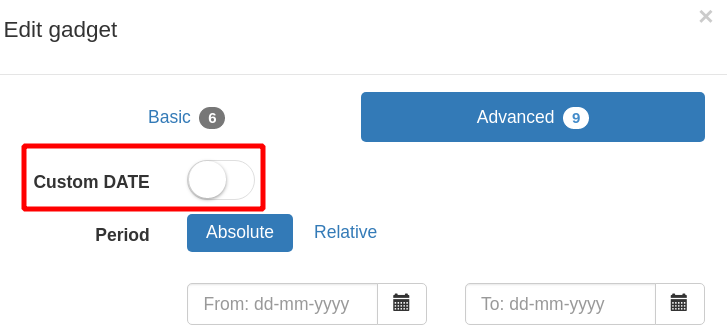 For the Custom Date, columns marked as [DATE] type can be retrieved from both VoC Store Uploads and VoC Feedback Surveys.
Note: in order to use Custom Date columns for surveys, these columns should be marked with [DATE] tag in Import files for a survey.
How to use [DATE] columns in VoC Visual
Gadgets
In order to check this functionality, please go to Advanced tab in a Gadget's settings . There, right on the top, you can see Custom DATE switch. After enabling it, drop-down will be presented with options to choose Custom DATE columns: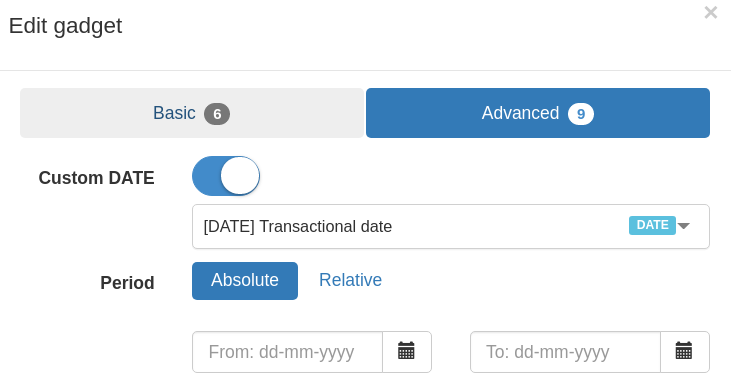 as well as the system ones: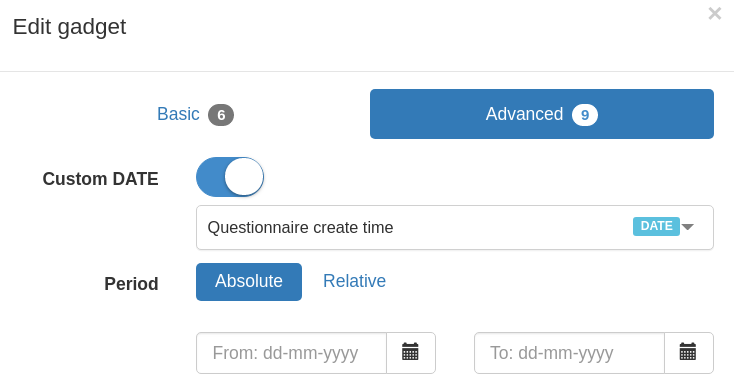 Nevertheless, after making a suitable choice, and clicking Apply, the gadget's data will be filtered by the selected [DATE] column.
Dashboard filter
As for Dashboard filter, you can choose dates to use with the similar Custom DATE switch, it can be found just under the Period filter: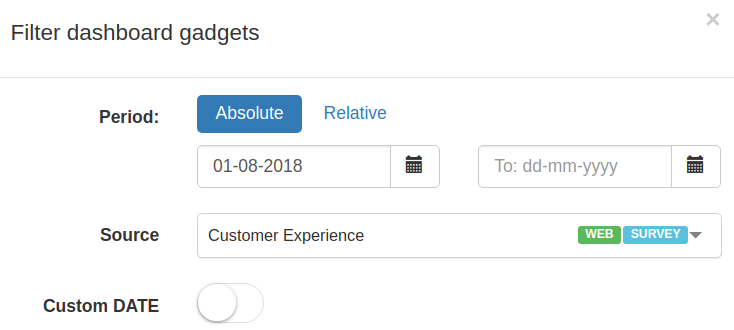 In its core, it resembles the same functionality as the per-chart setting. However, due to Dashboard filter's nature, choosing the date column in it applies this setting to every chart with this source on the dashboard.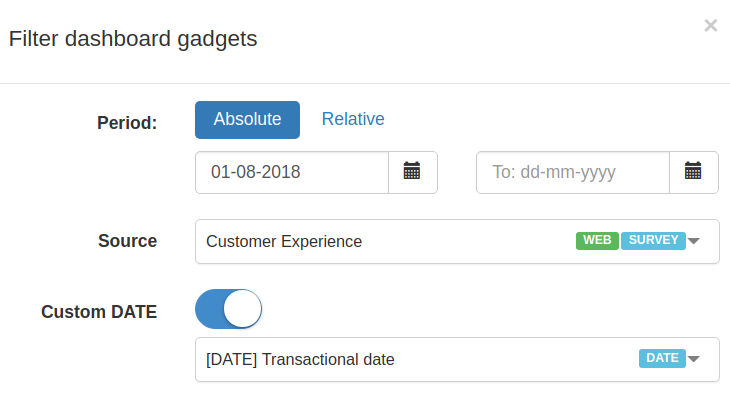 For more reference on how Dashboard filter functionality works, please check out this article.