Dashboard filter allows set global Period and Metadata filter for all sources used in dashboard's Super Gadgets at once.
To apply global filter on a dashboard, click on the gray filter icon to the left from Dashboard tools menu:
A pop-up window with filtering options will appear: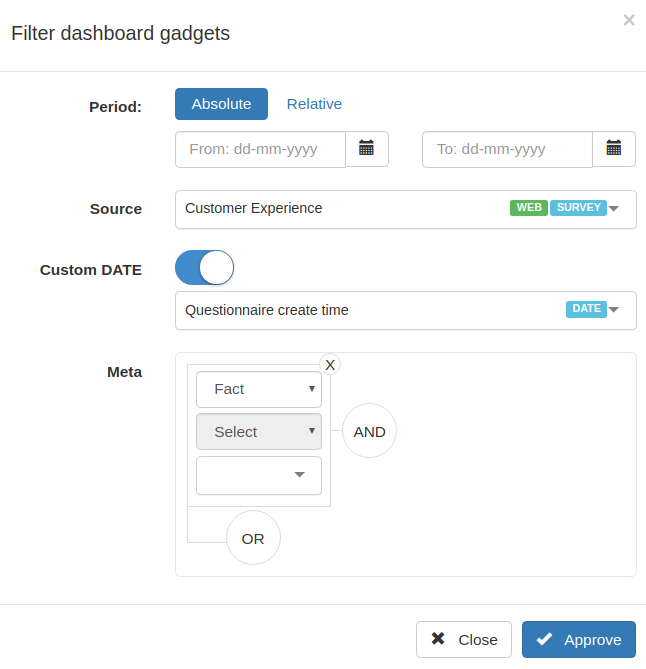 Here is a quick overview of filtering options:
Period
Allows setting Period filter for all Super Gadgets on a dashboard.
Source
In a Source drop-down all sources used to build Super Gadget against in this dashboard are listed.
Custom DATE

Allows using custom values from VoC Feedback imports' columns marked as [DATE].

For an additional reference on how use Custom DATE functionality, please see this article.

Meta

Allows setting source-specific metadata filter.
For an additional reference on how metadata filter works, please see this article.

Please note, that metadata filter needs to be set for each separately.
After the source is chosen, a metadata filter for all Super Gadgets built against this source within the dashboard can be set: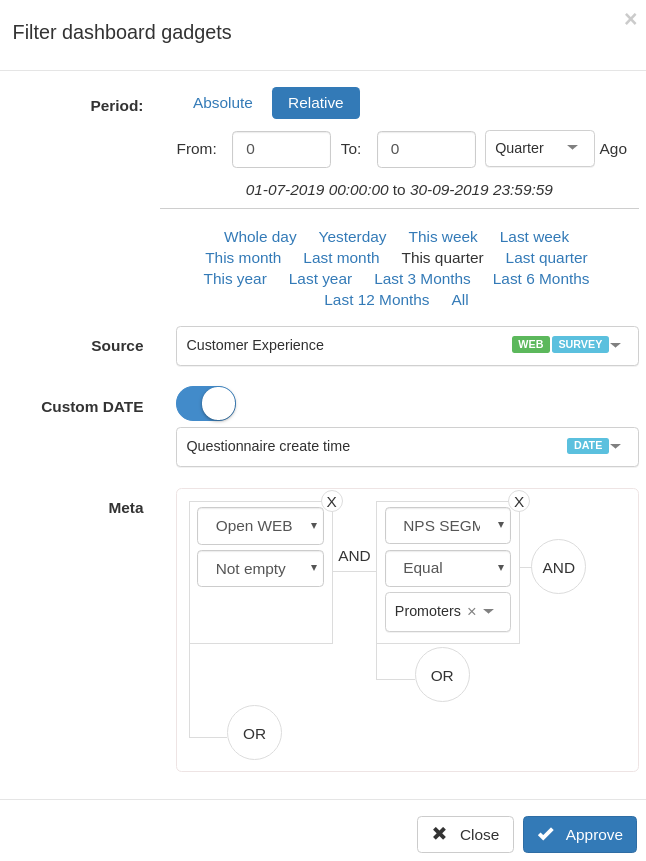 For example, by applying settings above, all Super Gadgets will display results from 01.07.2019 to 30.09.2019 and Super Gadgets built against the Customer Experience survey will display only those questionnaires who have SAT column value greater than 3 and are in Completed state.