Released in 11.14
Questionnaire's with the states "Blacklisted" and "Quarantined" can be saved and visualised in the platform (made available upon request).
According to the logic, you will be able to find them in the "Customers" tab, at the survey level, with other states that were visible before the 11.14.0 release.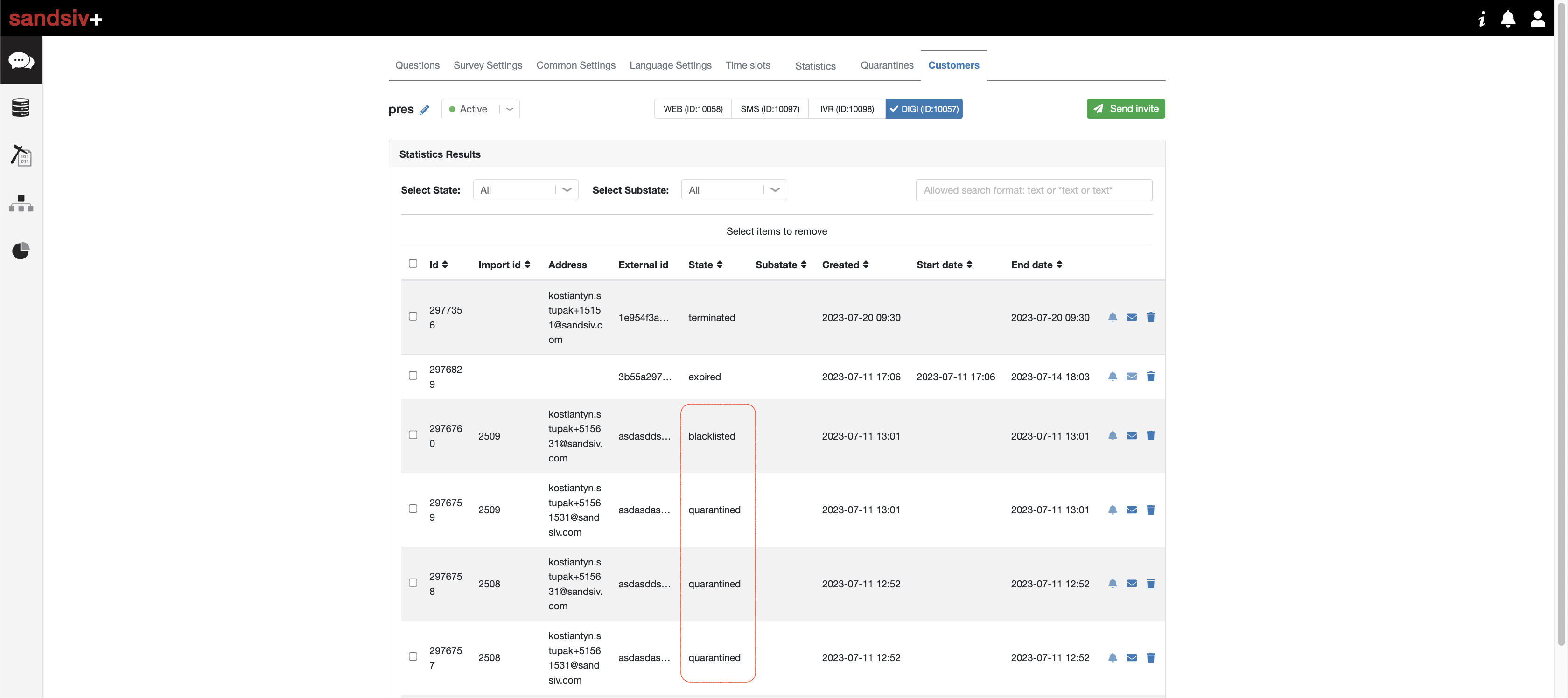 This update of the states gives an opportunity to collect and analyze states such as Blacklisted and Quarantined using the Dashboards, Exports, Virtual sources, and Mine. These new states are also available in the "Statistics" tab in your survey.

During the import process, the quarantined questionnaires will be shown in the "Customers" tab, but not in the "Error log file" like before.