Overview
As worldwide share of traffic from mobile devices continues to grow, SandSIV acknowledges the importance of supporting mobile devices.
Currently there are two ways to enable support for mobile devices for a certain survey in VoC Feedback: enable Mobile Template option in settings or make the main layout "responsive".
Mobile Template
VoC Feedback provides inbox support for mobile devices for each created Survey. You can enable this functionality in Template options in Survey Settings tab of the Survey as shown in the screenshot below: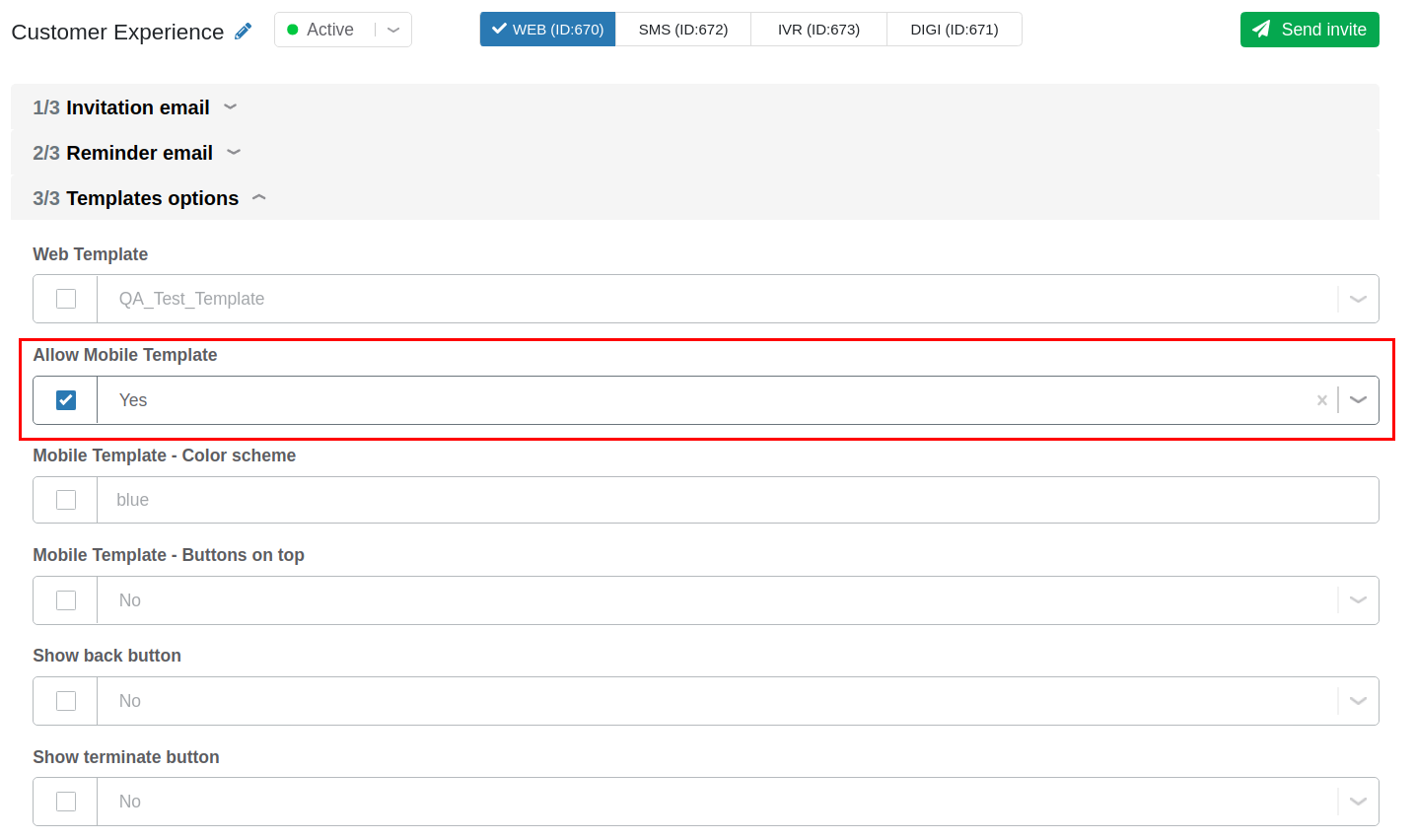 This will enable a special ThemeRoller-based interface for Surveys when the URL is visited from device which VoC Feedback considers to be mobile.
This is how the Survey looks on a mobile device with Mobile Template enabled: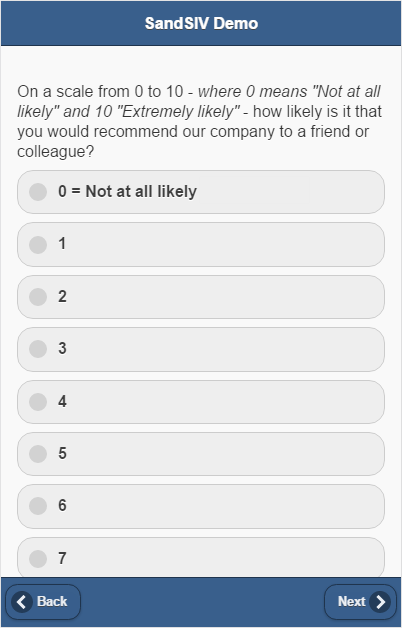 Various color schemes are supported.
In case you want to add a custom color scheme which is tailored to your main web template design, please open a new ticket in our Support Center.
Responsive Design
Responsive Web Design is an emerging trend in web design with the goal to provide an optimal experience for a wide array of devices when rendering HTML content.
VoC Feedback fully supports HTML and supported features are only limited to the end-user device's capabilities. This means that mobile devices your customers visit your survey with will automatically optimally render the Survey appropriately if your layout is responsive.
Please note that if you Survey layout is responsive, you need to disable the Allow Mobile Template option in Survey Settings.
Checking the survey
There are two main ways to check if the mobile layout is working correctly:
Open the survey on a mobile device
This one is simple. Just navigate to your survey from a capable smartphone with a modern browser. You can use "static survey link" functionality for these tests to make testing easier.
Use Google Chrome Device Mode to simulate the mobile device
1. Please refer to "Simulate Mobile Devices with Device Mode" article to understand how to enable Device Mode in Google Chrome.
2. Refresh the page after you've enabled Device Mode.
3. Observe the mobile template/responsive design in action.