Overview
The export queue shows all currently scheduled and already finished exports.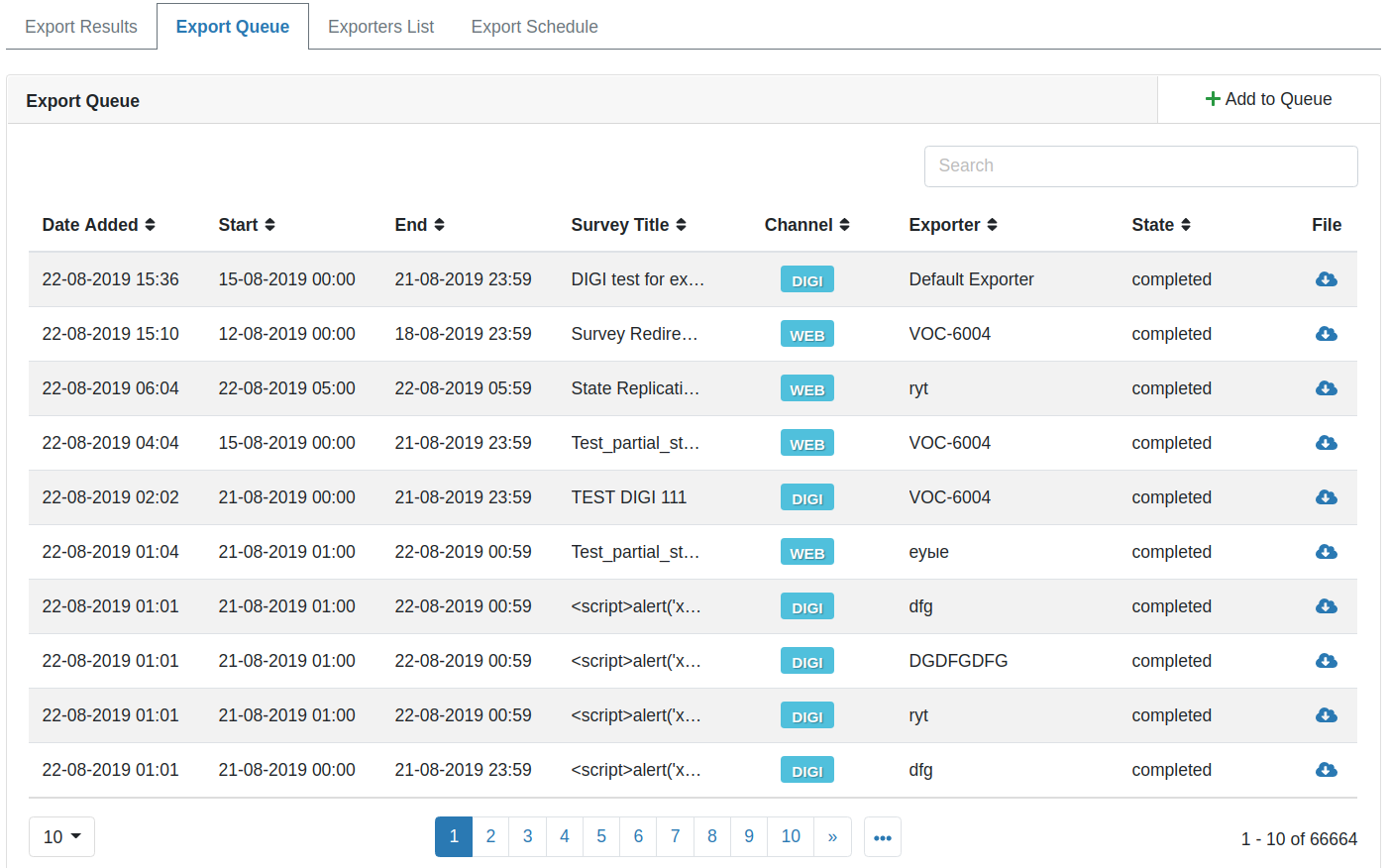 Detailed description of the fields in this table:
Date Added
Date and time when the export was added
Start
Start time for the data export range
End
End time for the data export range
Survey Title
Name of the survey which was exported
Channel
Channel of the survey which was exported
Exporter
Name of the exporter which was used for the export
State

State of the export:

Queued when export was added
In progress when the export file is prepared for download
Completed when the export can be downloaded

File

A link to the resulting export file

Note: If your export has special post-export commands applied (for example, additional classification process which involves appending some columns with data) then please look for the enriched/modified file on your SFTP
Add export to the queue
This is an alternative way to add a survey to the export queue along with "Export Results" tab. To add a single export to the queue click "Add to Queue" button on the right side.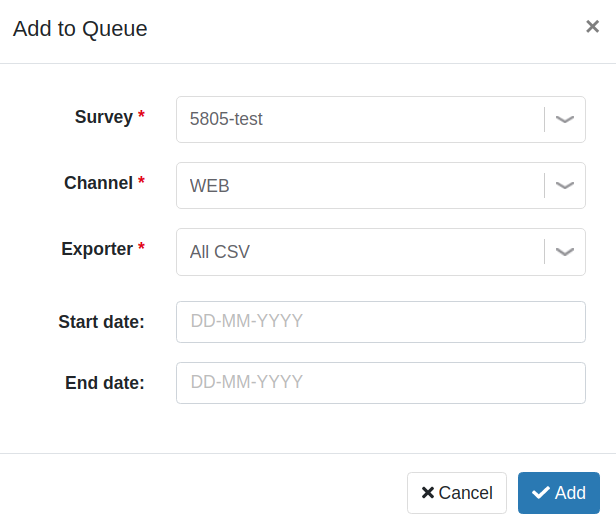 In the shown dialog please choose the survey you want to export the data from, the channel of the chosen survey and the exporter you want to use to extract the data. Also please define the date range you want to get the data for. The export will be added to the queue and will soon be ready for download.