To remove a recipient from the Blacklist you need to:
1. Click the Feedback button on the left-side navigation bar and choose Customers in the dropdown list: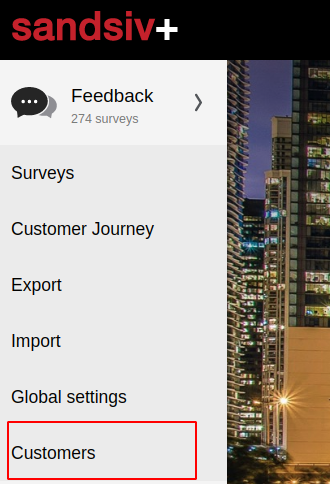 2. Search for the customers Address (it can either be a phone number or an email address) or for the Customer ID in the Search box. In case you want to see the whole list of Blacklisted customers you can go to the dropdown menu and choose Blacklisted.

3. When the necessary user is found click on the Edit button and you'll see the modal window where you'll need to remove a checkmark from the checkbox Block all user's contacts. After that click Apply and the customer will no longer be blacklisted.