Overview
This is what the export results page looks like: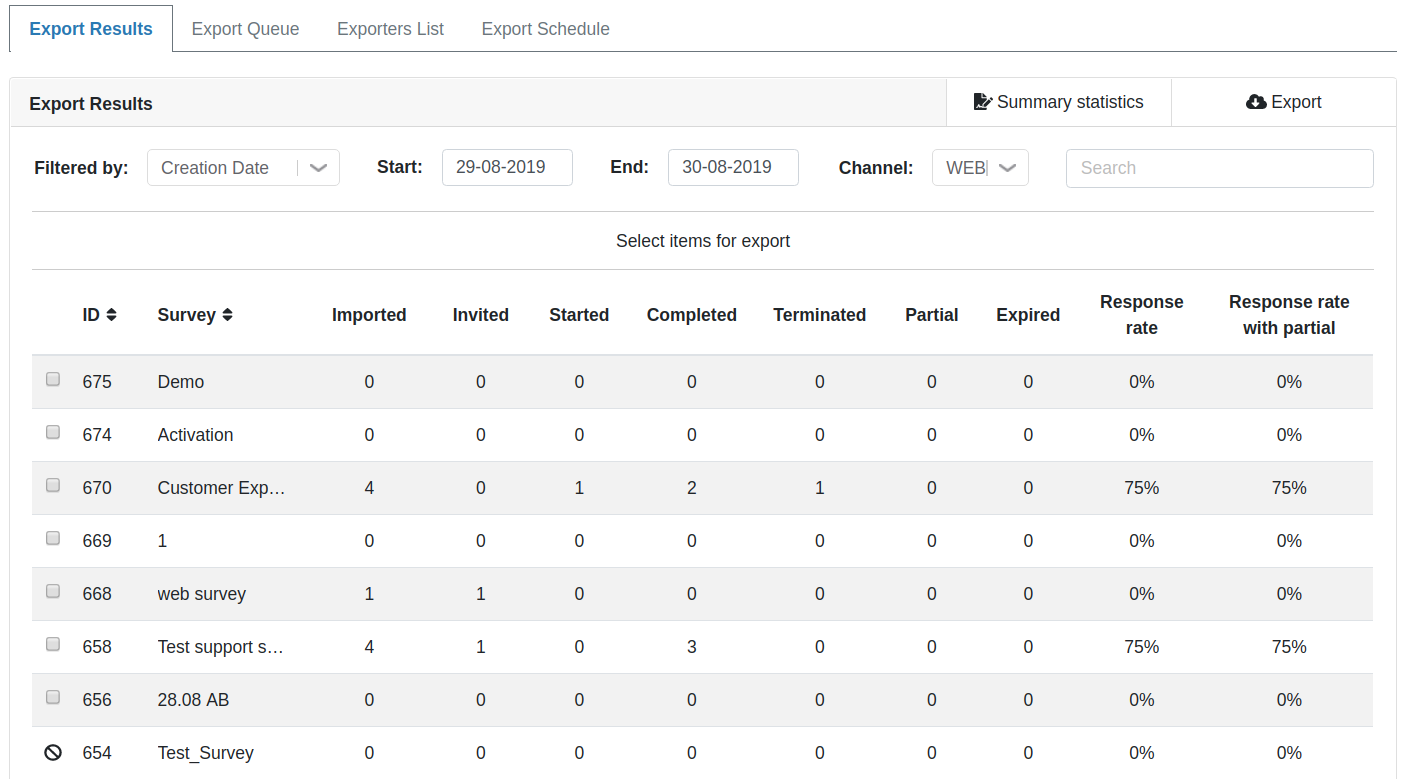 Statistics
Export results page allows you to get an overview of your surveys along with statistics for these surveys. The date picker allows modifying the date range which you want to get the statistics for.
Note: Survey statistics are shown only for the channel selected in the "Channel" drop-down menu.
For more information on questionnaire states, please see here.
Summary statistics
Allows you to check the complete statistics for questionnaire states for the current channel and for the chosen period of time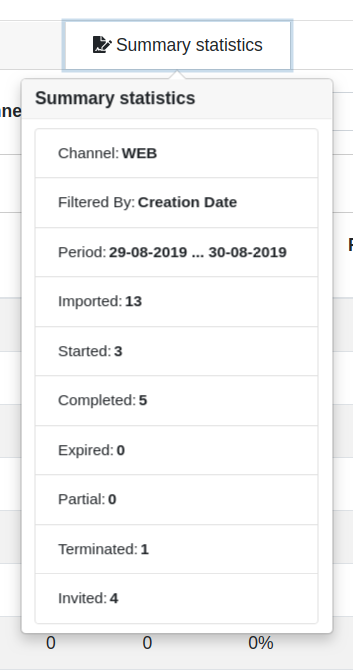 Export
Export results page also allows you to perform an export of data for the selected survey and given date range.
First of all, you should choose a date range that will be applied to the exported results. Then select a channel to export results from. Select all checkboxes of surveys of the chosen channel you would like to export and then click on the export button. A dialog window will be shown to select the exporter (one or several) for selected exports. After you confirmed this dialog all the selected channels for selected surveys are added to the export queue.
Note: you can either export results from one particular channel of a survey or switch between channels and select multiple surveys and channels to be exported at once.